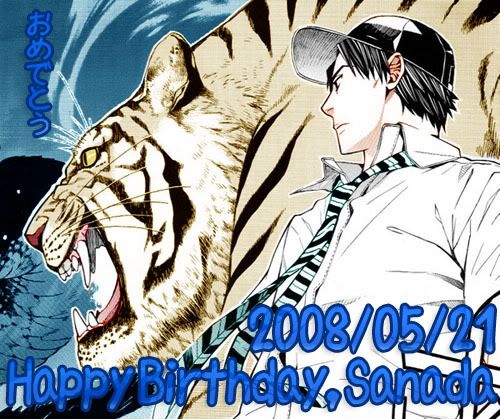 After Yukimura, this Samurai is my favorite character. I needed to remember his b-day on my LJ.
I wish happiness
with Yukimura
and many victories to him.
2008/05/21 - Sanada Gen'ichirou turns 23 years old *counting since 1999 when PoT has been created*. I'd like to write a fic about his 23rd anniversary and his University when he studies with Yukimura. Surely he plays Tennis there. I dunno if I'll write my fic here.
THE ABSOLUTE KING FOREVER AND EVER!